Characters that has not made their appearance will not have an image or much info.  Got questions? Post your question in the comment section :)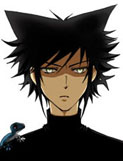 Name: Fleance
Origin: Africa (partial north and central Africa)
Rank: Prince
Animal: Leopard
Extra info: Born in the 19th century Africa.  Looks as a baby resembles French due to French occupation.  Highest ranking Prince in the Kingdom.  Fleance likes omlettes not because they taste okay but mainly because they are yellow. He was first introduced to omlettes when Titus found him in the schoolyard and later treated him to dinner.
Design: I wanted a very simple design for the main character.  Because Fleance is the Judge, he represents the Pandect – the Law, very straight forward, not emotional, very matter of fact.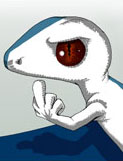 Name: Edgar
Origin: South America / Africa
Rank: Servant
Animal: Gecko
Extra info: Originated as an undiscovered species of Geckos from Brazil, was brought to and hatched in Africa.  Looks resembles Belgian due to Belgian occupation.  As an Ace, Edgar would have a middle pitched male voice. As a Gecko, Edgar has a more gecko like voice, much higher pitch and sound almost like a kid with a sore throat.
Design: Edgar's temperament and the gecko body type is based off a Tokay Gecko. I wanted a lizard that looks interesting enough, so I decided on making him half blue.  I was made aware of this color mutation when a fan showed me this article.  This color mutation is commonly found in lobsters with both genders, in Edgar's case he's just a half blue gecko.  Another reader also made me aware the Electric Blue Gecko with Edgar's blue. Edgar is the only animal that currently doesn't exist and is not a real species of geckos (if they exist it has not yet been discovered)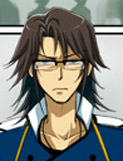 Name: Caesar Wolfe
Origin: Laguna Beach, CA, USA
Rank: Human
Extra info: American and Thai heritage.  Grew up in Laguna Beach, California. He enjoys travelling around the world and surfing in beaches around the world.  Following his Aunt Rose's footsteps, came to Poseidon.  Aspire to become a Marine Biologist and wanted an adventure in another country.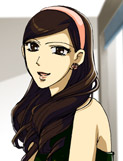 Name: Rosetta Wolfe (Rose)
Origin: Scottsdale (Phoenix), AZ, USA
Rank: Human
Extra info: American.  Originally worked full time in the zoo to be an Animal Trainer, later decided to pursuit a career in becoming a Zoo Veterinarian.  After an encounter with the Vice Principal of Poseidon Academy, was hired as a teacher / veterinarian for the school.  Despite the strange job description, Rose could not pass up such an opportunity.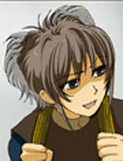 Name: Sober
Origin: Australia / Asia
Rank: Regular
Animal: Koala Bear
Extra info: Lived in the Zoo all his life, took advantage of the chaos created by Fleance and escaped the zoo.  Also followed Fleance to Poseidon.  His pillow smells like eucalyptus leaves.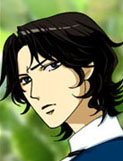 Name: Nelson
Origin: Sanya, Hainan Island, China
Rank: ???
Extra info: Indonesian, Adopted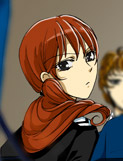 Name: Emma
Origin: UK
Rank: Human
Extra info: An Exchange student from the UK.  The Goalie of the school's female soccer team.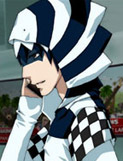 Name: Caligari
Origin: Sanya, Hainan Island, China, Pacific Ocean
Rank: Prince
Animal:
Extra info: Looks shifts between resembles one of Indonesian and Malaysian.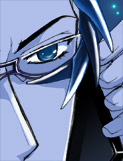 Name: Titus
Origin: Pacific Ocean
Rank: Prince
Extra info: Chinese.  Enjoys cooking his own food every now and then.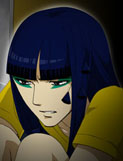 Name: Theo / Venus
Origin: Egypt
Rank:
Extra info: Venus: She was named after the Goddess Venus, for her beauty.  In Theo's body her looks resembles someone of British heritage due to British occupation of Egypt when Theo was born.   Venus in her original body resembles one of Persian/Syrian descent.  Theo: TBA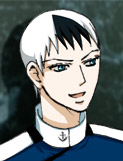 Name: Ice
Origin: North America (Alaska)
Rank: Regular
Animal: Siberian Husky (direct descendent of Togo)
Extra info: Grew up in Alaska. His looks resembles Rocko his adopted wolf father.  His full name when he was a pet was Ice of Seppala.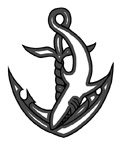 Name: Cherokee
Origin: North America (Canada)
Rank: Regular
Animal: Canadian Lynx
Extra info:  looks resembles one of Native, Asian, Caucasian descent.  Despite being born an Ace, and lived most of his life in his Ace form, he is the most skillful hunter out of all of his siblings.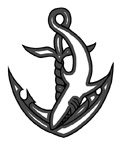 Name: Rufus
Origin: North America
Rank: Gladiator
Animal: Cougar
Extra info: When eating his candy apple, he simply throws out the actual apple after eating the layer of candy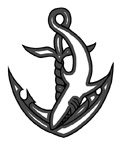 Name: Kouros
Origin: Africa
Rank:
Animal: Cheetah
Extra info: Enjoys listening to classical music.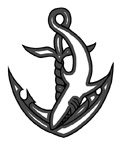 Name: Noah
Origin: North America / Middle East
Rank:
Animal: Western Diamondback Rattlesnake
Extra info: When he was living as a pet, he read anything he could find in Rose' room when she is away. He learned about animals and the earth from school text books. And learned about technologies, fashion, skin and hair care from her magazines.  Born in southern USA, due to his skin color he was transported to Morocco and travel to Jordan.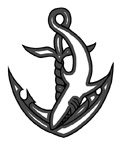 Name: Teddy
Origin: North America (Yukon & Alaska area)
Rank:
Animal: Grizzly Bear
Extra info:  Earned his Ace in Bella Coola, British Columbia. If he could talk he can speak more fluently in French since he spent much of his time Montreal, Quebec.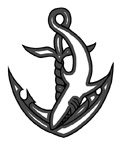 Name: Timmy
Origin: India
Rank:
Animal:
Extra info: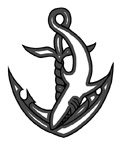 Name: Cleatus
Origin: Europe / Middle East
Rank:
Animal:
Extra info:  Enjoys baking.  Looks resembles Turkish/Russian.  Name given by father, father is unknown.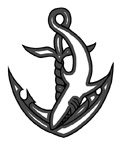 Name: Rocko
Origin: Europe / North America
Rank:
Animal: Timber Wolf
Extra info:  Name given by father, father is unknown.  Has homes around the world, primary residence in Alaska.  He travel across Russia to Alaska.  Has an interest in sporty cars and Rolex watches.  Originally name was spelt "Rocco", changed to "Rocko" in admiration of J.D. Rockefeller of Standard Oil.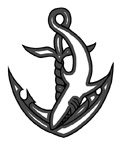 Name: Magnum
Origin: Europe / Asia
Rank: Gladiator
Animal: Timber Wolf
Extra info:  TBA